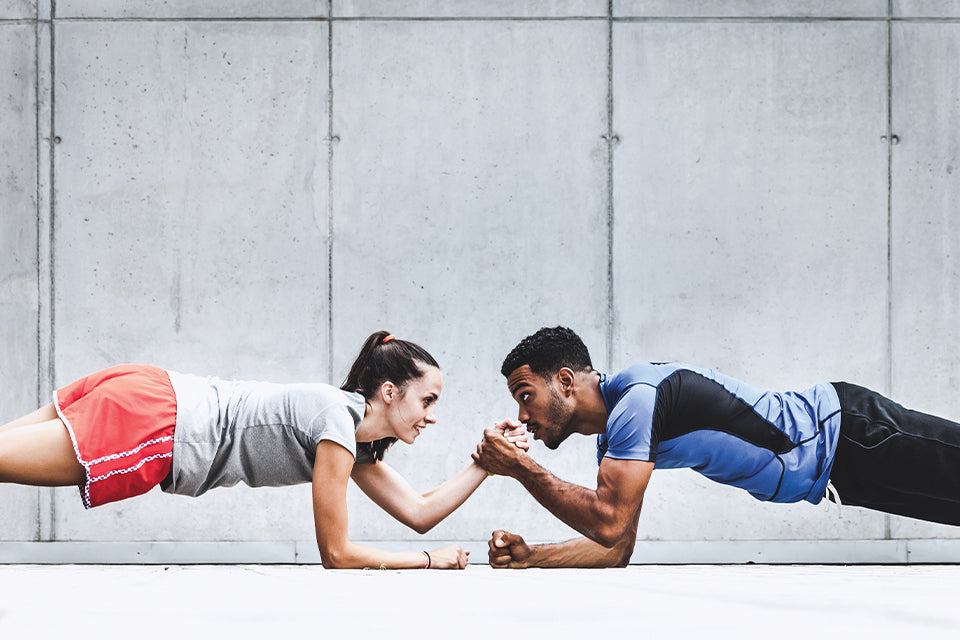 How To Preserve Muscle Mass While Losing Fat
Preserving muscle mass while losing fat is a common goal, especially for those engaging in weight loss or fitness programs. Here are some strategies to help you achieve this balance:
Adequate Protein Intake:

Ensure you consume enough protein to support muscle maintenance and repair. Protein is essential for preserving lean muscle mass during weight loss. Good sources include lean meats, poultry, fish, eggs, dairy, legumes, and plant-based protein sources.

Strength Training:

Incorporate resistance or strength training exercises into your routine. This helps stimulate muscle growth and signals your body to preserve muscle mass during weight loss.

Progressive Overload:

Gradually increase the intensity of your strength training workouts over time. This can involve increasing the weight you lift, the number of repetitions, or the difficulty of exercises to continue challenging your muscles.

Balanced Diet:

Maintain a well-balanced diet that includes a mix of macronutrients (proteins, carbohydrates, and fats) and micronutrients. Don't drastically reduce calories, as this can lead to muscle loss.

Caloric Deficit:

While a caloric deficit is necessary for fat loss, aim for a moderate deficit to avoid rapid muscle loss. Extreme caloric restrictions can result in the body breaking down muscle for energy.

Meal Timing:

Spread your protein intake evenly throughout the day, and consider consuming a source of protein after your strength training sessions to support muscle recovery.

High-Intensity Interval Training (HIIT):

Include high-intensity interval training in your workout routine. HIIT has been shown to be effective for fat loss while helping to preserve muscle mass.

Adequate Hydration:

Stay well-hydrated, as water is essential for various bodily functions, including muscle function and recovery.

Avoid Excessive Cardio:

While cardiovascular exercise is important for overall health, excessive cardio without strength training can contribute to muscle loss. Focus on a balanced approach.

Monitor Your Progress:

Keep track of your weight loss and body composition changes. Regular assessments can help you adjust your approach if needed.

Get Enough Sleep:

Quality sleep is crucial for muscle recovery and overall well-being. Aim for 7-9 hours of sleep per night.

Manage Stress:

Chronic stress can negatively impact your body composition. Practice stress-reducing techniques such as meditation, yoga, or deep breathing exercises.

Consult a Professional:

If possible, work with a registered dietitian or fitness professional who can provide personalized guidance based on your specific needs, goals, and health status.
Remember, losing weight and preserving muscle mass is a gradual process, and it's important to prioritize your overall health. Rapid weight loss approaches may lead to muscle loss, so aim for a sustainable and balanced lifestyle.