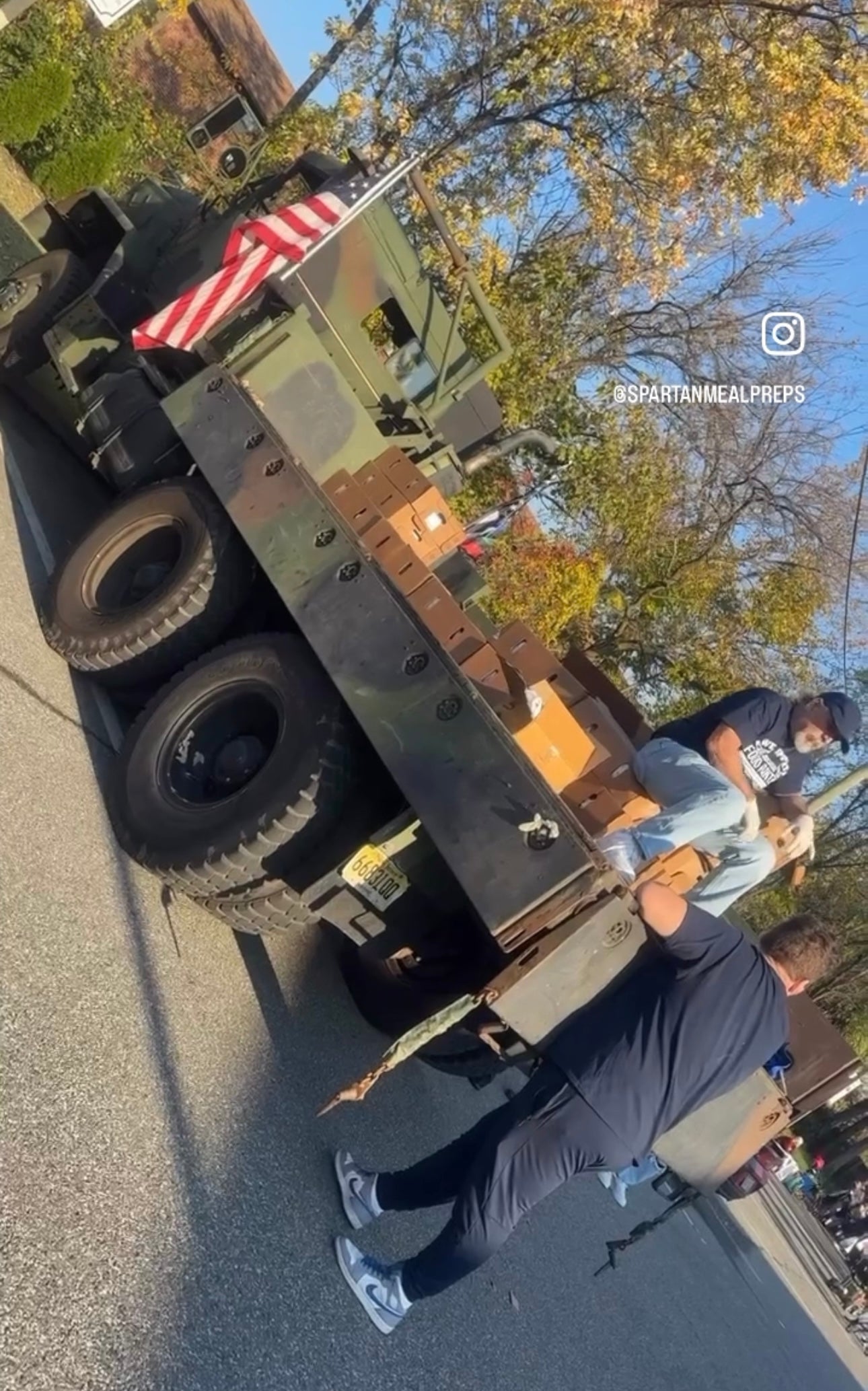 Spartan Meal Preps partners up with NFL Giant Xavier McKinney & The American Eagle Food Pantry to give back to the Lodi community.
Giving back is a powerful and meaningful practice that holds significance on both individual and societal levels.
Spartan Meal Preps teamed up with The American Eagle Food Pantry and NY Giant Xavier McKinney to give back to the Lodi New Jersey Community.
Together we were able more than 200 turkeys, 200 healthy chef prepared meals, groceries from local suppliers. The DJ had everyone moving and grooving. 
Xavier McKinney purchased all the turkeys and was in the building helping hand out donations. He was also there smiling and giving our custom autographs.
Giving back is a catalyst for positive change. Whether through charitable donations, volunteering, or other forms of support, individuals and organizations can play a role in creating a more just and compassionate society.
When individuals and organizations prioritize giving back, they set an example for others to follow. This can create a ripple effect, inspiring more people to contribute to the well-being of their communities and the world at large.
The Spartan meal preps team is Excited to be a part many more drives happening in this wonderful month of giving!