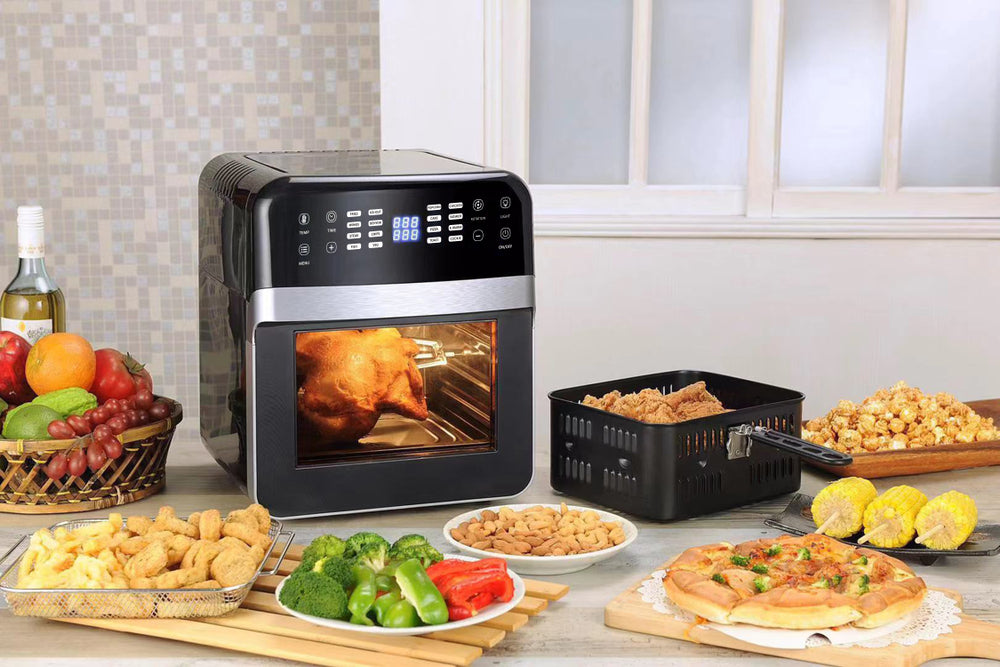 The Air Fryer
Air fryers work by circulating hot air around a food item to create the same crispiness as in traditional fried foods. Air fryers accomplish this by removing high-fat and high-calorie oils from the cooking process.
By using just adding a little of oil spray rather than multiple cups, a person can produce similar results as they would with a deep fryer with a fraction of the fat and calories.
Why do we recommend them?
On our menu you will find meals such as the chicken parmesan, coconut crusted chicken or chicken quesadillas can result in a must pleasurable experience compared to when heating them in the microwave. You can put almost anything in the air fryer. We do however recommend when heating up your rice or pasta meals to continue doing so in the microwave.
Should I Get an Airy Fryer?
There are many good deals online for a solid air fryer for under $100.00. We do believe that this is a tool that everyone should have in their kitchen. 
Our transformation challenge comes with a free air fryer! Click the link below for more details.
We thank you for taking the time to read and support our company. Every-time you order from us you can rest assured that you are getting meals from company that cares about delivering the best tasting product to you and your family. We hope you enjoy the content and experience with us!
#EatLikeASpartan